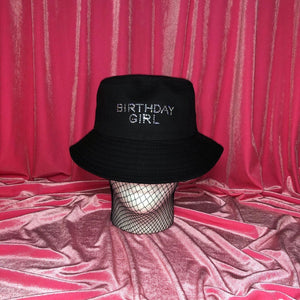 Black bucket hat with crystal "Birthday Girl". Made to match with our unisex d.bleu.prints sweats. Embellished by d.bleu.dazzled.
Use drop down menu to choose size. 
S/M Up to 22 inches
M/L up to 24 inches

Allow up to 1-2 weeks for turnaround time, 3-4 weeks if shipping with other items.
Please include birthday / deadline in order notes.