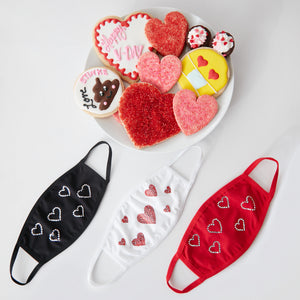 Antimicrobial mask with crystal hearts. Made to match with our unisex d.bleu.prints sweats! Embellished by d.bleu.dazzled. 
Sold Separately, use drop down menu to choose style. 

Please Note: Masks are double-layered. We recommend hand washing to ensure longevity. 
Allow 2-2 days for turnaround time, 1-2 weeks if shipping with other items.